Spot X provides 2-way satellite messaging when beyond reliable cellular coverage.
For communicating
off-grid

.
With full QWERTY keyboard, and the ability to log a position, raise a panic alarm and update the OWL with your location and lone working activity, the Spot X is ideal for those who work in the most remote and challenging environments.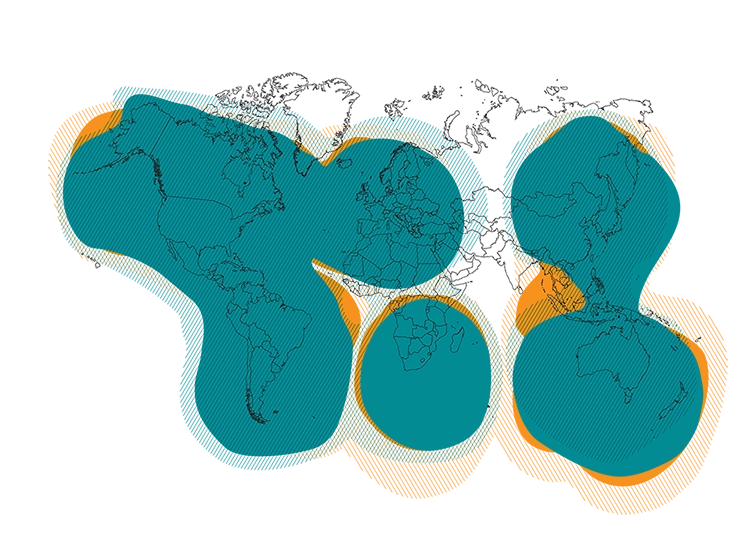 SOS and one-way message coverage

Fringe SOS and one-way message coverage

SOS and two-way message coverage

Fringe SOS and two-way message coverage
IP67 rating means the device can be submerged in 1m of water for up to 30 minutes. The on screen notifications keep you informed of message status and connectivity, so the Spot X will be there when you need it.
Start protecting your lone workers today! Fill out a few details and get  your quote direct to your inbox.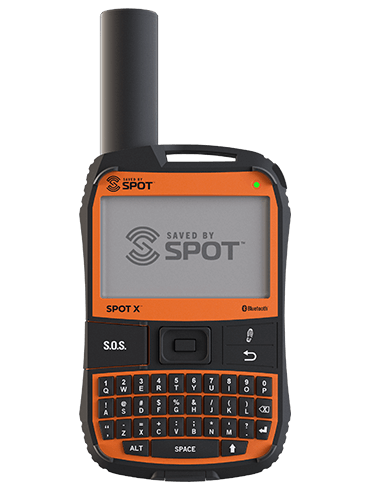 Satellite GPS positioning
IP67 dust and water resistant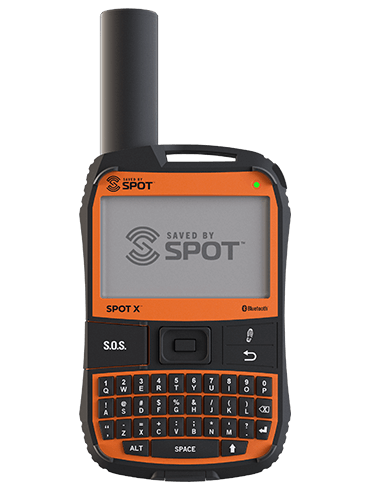 PRECISION
Accurate built in GPS so you can easily locate your lone workers.
SOS BUTTON CONNECTION VIA SATELLITE
In need of urgent help but haven't got mobile signal? Press the large SOS button and The OWL will start letting people know you need help.
EXTENDED BATTERY LIFE
Long term battery life of up to 3 months.
CHECK IN
Complete with easy one button check in for creating timers and updating GPS locations.
END LONE WORKER ACTIVITY
One button press ends your lone working activity and cancels your timers.
MOTION-ACTIVATED
Customised tracking features take your adventure to the next level. Choose motion-activated tracking and set up vibration sensor to tell your device to send and track updates when you are moving and to stop when you do.
IP67 RATED FOR MORE PROTECTION
Dust tight and waterproof, the device can be submerged to a depth of 1m for up to 30 minutes.
MESSAGING
Send and receive messages with mobile numbers and email addresses.
BLUETOOTH CONNECTIVITY
Connect the LONEALERT App to the Spot X via Bluetooth to provide connectivity for your mobile without mobile signal. (*Coming Soon)
NAVIGATION AID
Programme waypoints and use the built-in compass to navigate between them.
Try a device to suit you
Start protecting your
lone workers today
Stay connected,
anywhere

.
Provides 2 way communication. Switch between app, landline, SMS and Spot Gen X for a smooth transition from mobile signal to isolated areas.
Need something
different

?
Take a look at our other devices.
*NB A SIM card is needed for the device to work. Speak to us to find out more.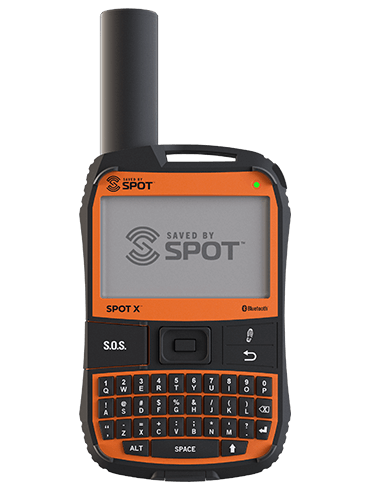 How long does the
alert process take

?
As the Spot is a satellite system, it does not operate as fast as mobile networks, and so can take up to 20 minutes to notify The OWL. From this point, the alert is escalated in seconds.
A response time in seconds would be ideal, but in the environment the SPOT device is used on, assistance is likely hours away, not minutes, so the SPOT serves to start the response to an incident as soon as possible. Certainly far more quickly than without any alert mechanism. The two way messaging lets responders communicate with the lone worker to ascertain the nature of help needed.
Included with your lone worker subscription
We offer a fully inclusive subscription for our customers, to make sure you get the best out of your lone worker device.
Full access to our powerful and insightful web-based software, that allows you to oversee your lone workers.
Choose to have our alarm receiving centre as a part of your response path.
Access to our easy to use app.
Provides instant access to our easy to use app and the Access range so you can use your app, computer or telephone equipment to check in or raise alerts.
Support from our friendly team.
Our support team is always on hand to help you get the best out of your device.
Try a device to suit you
Start protecting your
lone workers today
Our Lone Worker Ecosystem
We take away the complexities of lone working to ensure that you and your lone workers feel confident and safe. From helping you select the right device to creating a tailored response path, all of this helps make lone working a stress free experience.
Protection at the push of a button
Devices allow lone workers to stay connected through creating timers & raising alerts. Choose the device that best fits your lone workers job role.
The OWL Portal
The OWL Portal provides instant access to key functionality to manage the service. Connecting lone worker via devices to management and response.
A rapid response no matter the location
A flexible and fully customisable response procedures designed to deliver a quick response through a number of options.