The Lone Worker
Safety Watch.
Say hello to the all new Wi-Fi enabled lone worker Safety Watch.
The first lone worker safety watch
to communicate via WiFi

.
Built in GPS /WiFi / Bluetooth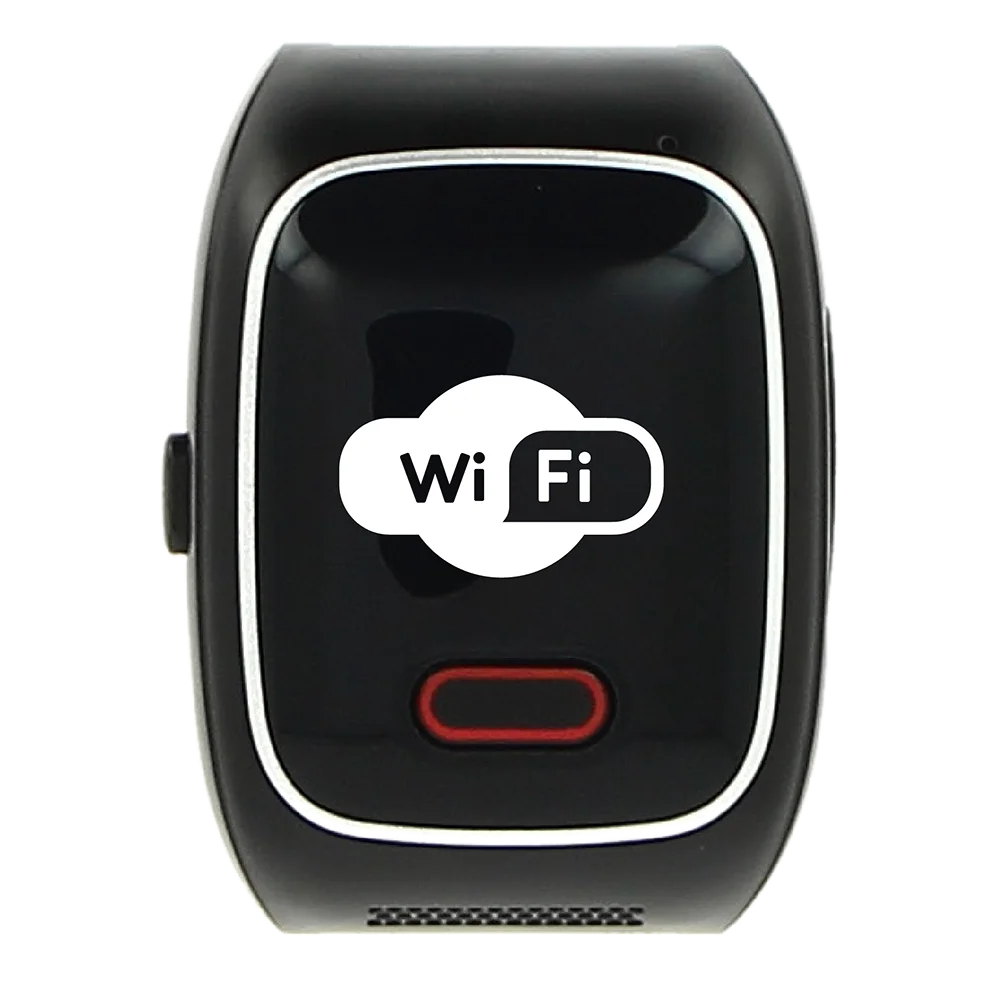 Audio and vibrating alerts
The watch will vibrate and beep if an alert is going to be raised. A countdown timer will also appear on the screen.
How will it locate me?
The watch has built in GPS and bluetooth technology and can be connected to Wi-Fi networks. Once the watch is connected it will transmit signals which are viewed in The OWL with pin point accuracy,
Is it waterproof?
The watch is IP65 rated and gives protection against low pressure water jets from any direction, as well as condensation and water spray. It cannot be immersed in water.
Man Down Function
The watch is able to detect a fall. Once detected it will vibrate and sound an alarm, if this is not cancelled it will activate a lone worker alarm.
Detects lack of movement
The Safety Watch is able to detect lack of movement and will start to beep to warn the lone worker that an alert will be raised. If this is not deactivated, it will raise an alert in The OWL Portal.
Get help when you need it
Need urgent help or have an emergency? All you need to do is press the large panic button to raise an alarm. The alarm will open a communication channel with your dedicated response team.
High power speaker
Featuring a high power speaker, this device makes it easy to communicate with your chosen response team.
Precise indoor locating
Accurate GPS locating. Connects to Wifi networks and uses BLE Beacons.
IP65 waterproof
This device is IP65 waterproof and dust tight.
A watch that protects
your lone workers

.
A powerful and technically advanced lone worker device that communicates via WiFi networks, making it an accessible safety device for those working on site where mobile signal is poor or cannot reach. A number of wearables means this device is ideal for many job roles.
Start protecting your lone workers today! Fill out a few details and get  your quote direct to your inbox.
WiFi connectivity allows lone workers to work safely on site in poor mobile signal areas.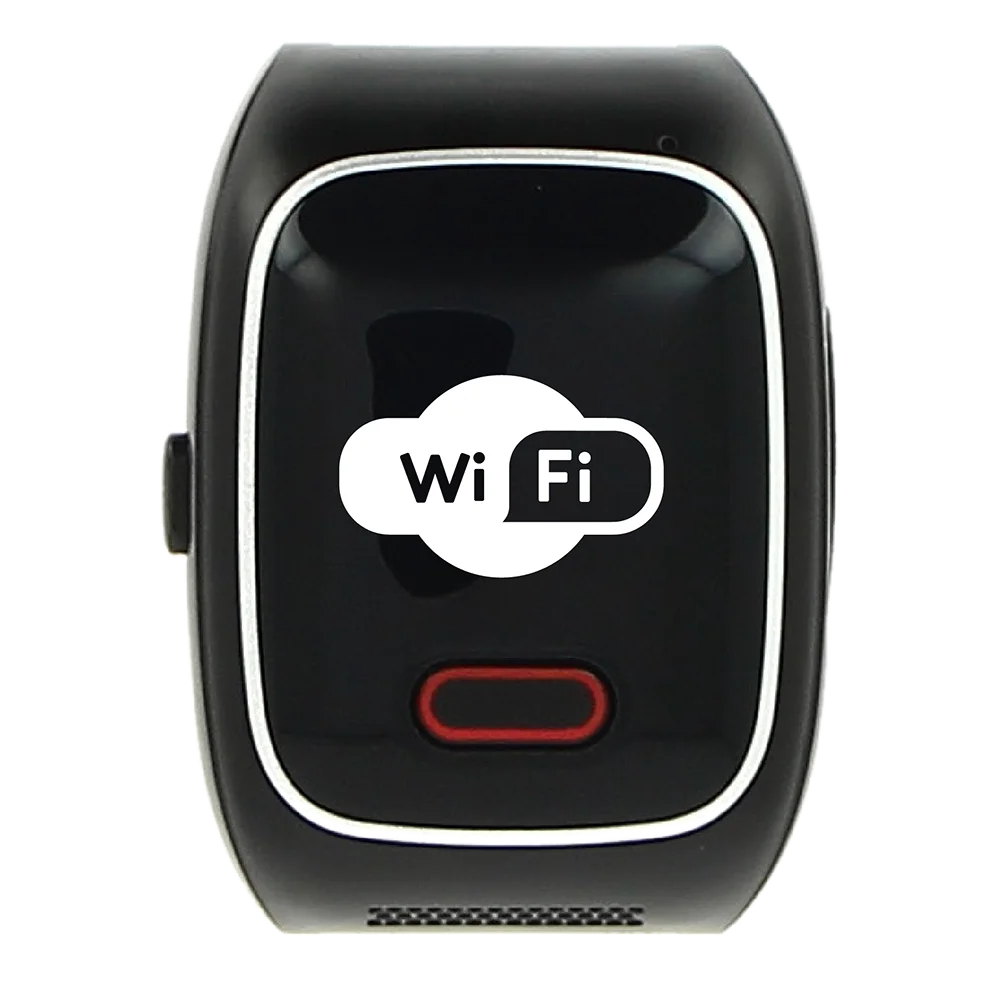 Bluetooth Technology
Implement beacons for added safety, assign & configure to different floor levels.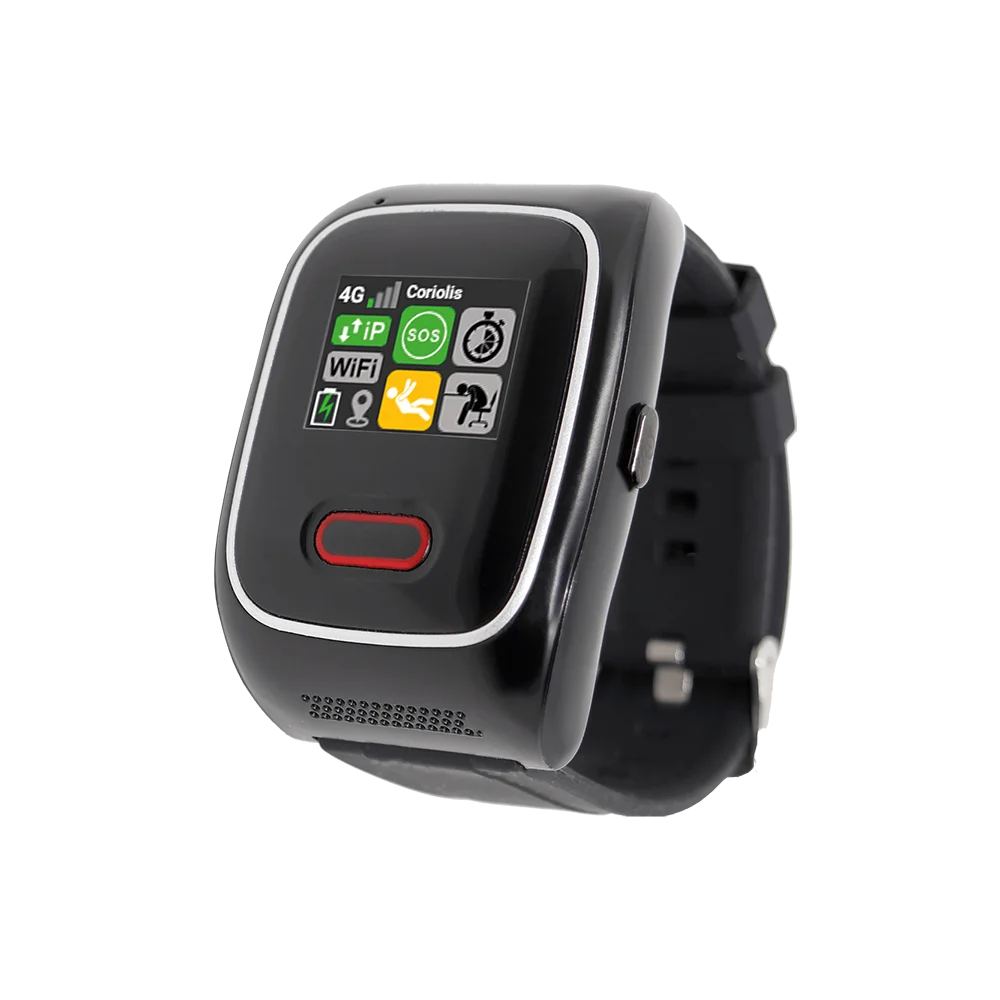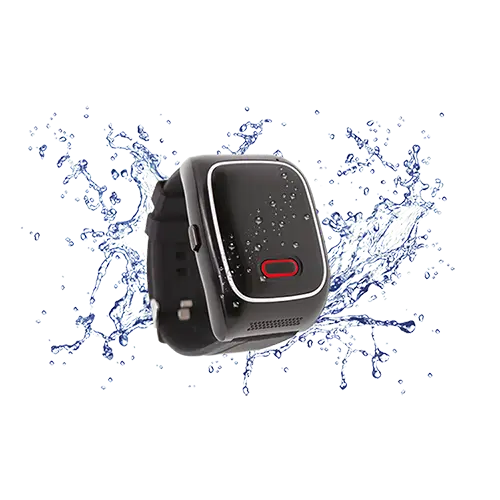 Designed with safety in mind. The watch can raise alarms by detecting no movement, a fall or raise lone worker alarms through the SOS button or a fast wrist action.
2G | 3G |4G ready with multi-network SIM cards included within your subscription.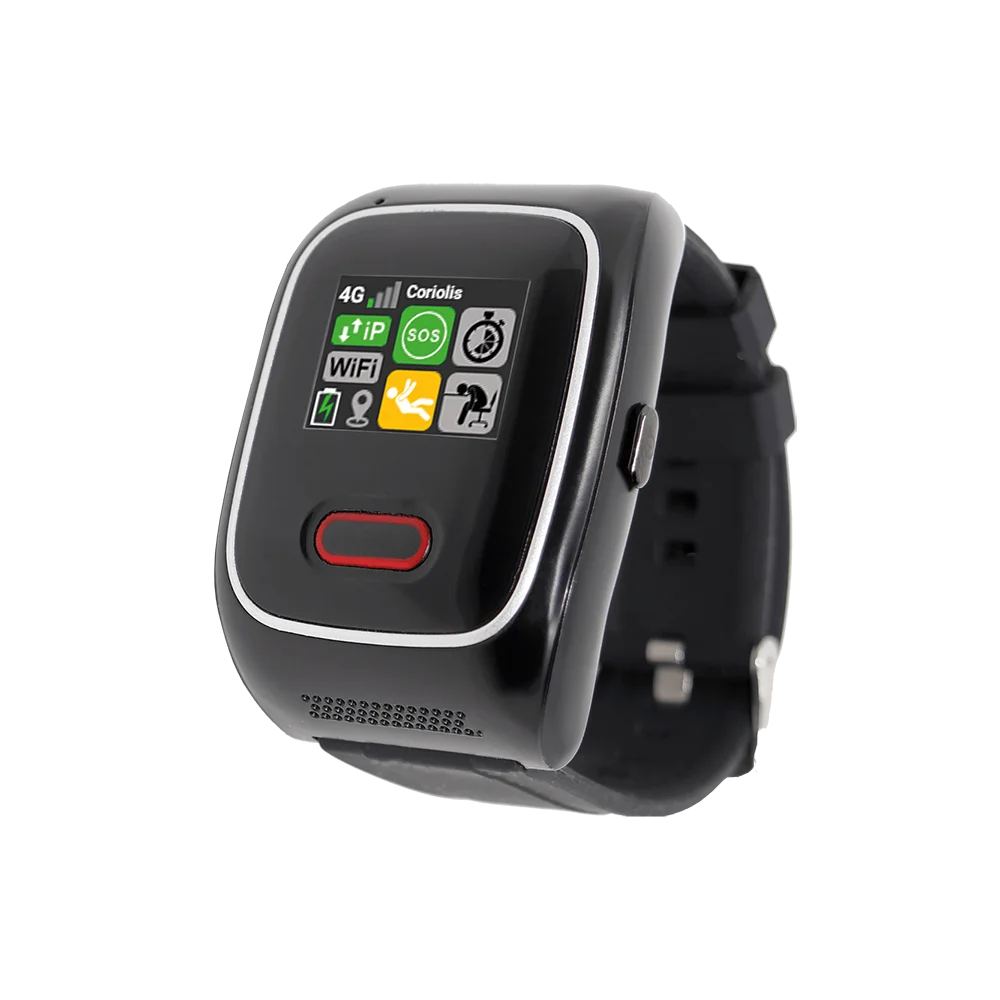 Try a device to suit you
Start protecting your
lone workers today
Will it locate
me indoors

?
Using wi-fi triangulation, assisted GPS and our complex locations technology to locate you within 20 metres or even down to floor and room level.
Want to know more about
our complex location technology

?
*NB We provide Multi Network SIM Cards for added protection. Speak to us to find out more.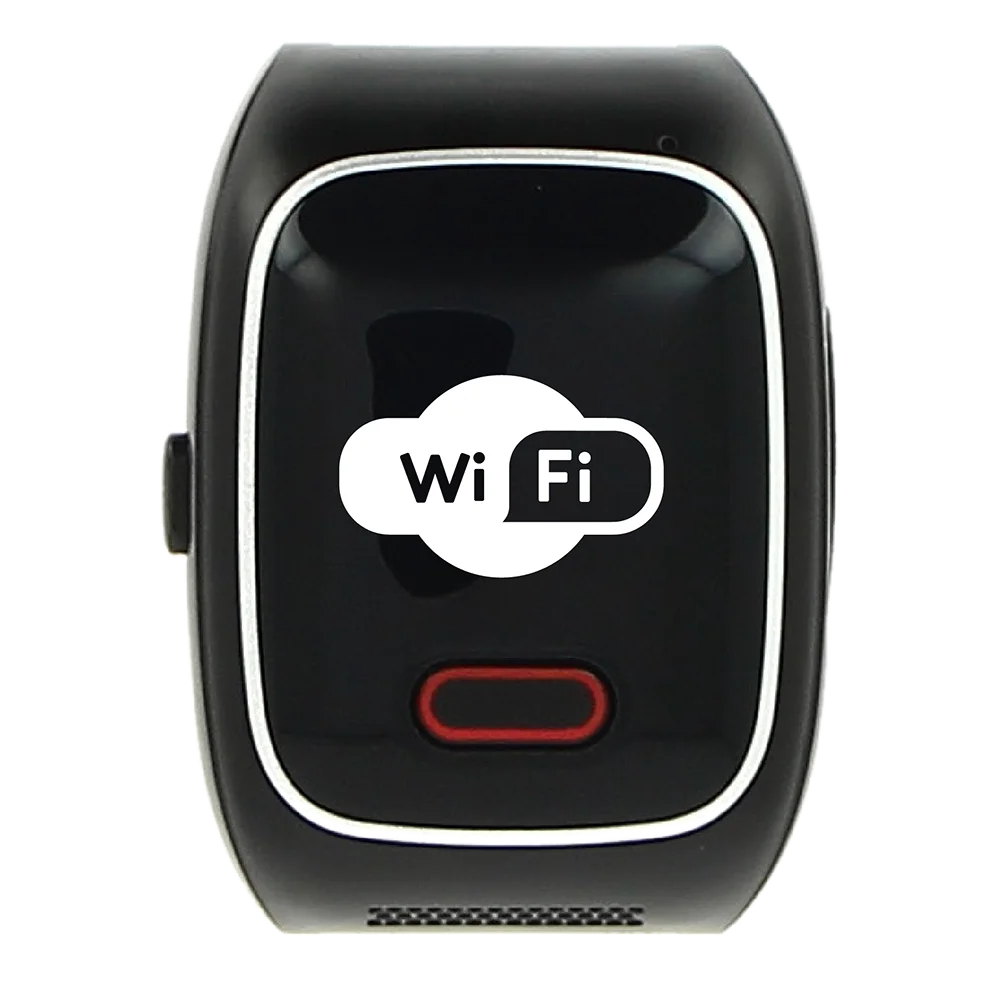 Included with your lone worker subscription
We offer a fully inclusive subscription for our customers, to make sure you get the best out of your lone worker device.
Full access to our powerful and insightful web-based software, that allows you to oversee your lone workers.
Choose to have our alarm receiving centre as a part of your response path.
Access to our easy to use app.
Provides instant access to our easy to use app and the Access range so you can use your app, computer or telephone equipment to check in or raise alerts.
Support from our friendly team.
Our support team is always on hand to help you get the best out of your device.
Our Lone Worker Ecosystem
We take away the complexities of lone working to ensure that you and your lone workers feel confident and safe. From helping you select the right device to creating a tailored response path, all of this helps make lone working a stress free experience.
Protection at the push of a button
Devices allow lone workers to stay connected through creating timers & raising alerts. Choose the device that best fits your lone workers job role.
The OWL Portal
The OWL Portal provides instant access to key functionality to manage the service. Connecting lone worker via devices to management and response.
A rapid response no matter the location
A flexible and fully customisable response procedures designed to deliver a quick response through a number of options.